UT Summer School

The
V Soil Zoology and Ecology Field School for Junior Researchers
will provide a platform for scientists at early stages of their career for learning modern research methods in Soil Zoology and Ecology.
The school is distinct in that it provides an individual approach to the participant's needs. The lectures and practical sessions will be in Russian and/or the English language.

The School is open to all interested scholars in the field of soil zoology and ecology. Preference is given to participants at their early stages of their professional careers:
PhD students, postdoctoral fellows, young professors, and, as an exception,
motivated Master level students, who are conducting research on soil invertebrates.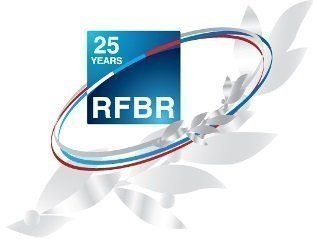 The best research in Soil Acarology can be published in the journal
ACARINA
indexed by Scopus.
Those interested in submitting a publication should deliver a digital copy
on the first day of the School in English.
DURATION
September, 18th-22nd
Departure
September, 23rd
School Location
The School will be organized at the Lukashino Tyumen State University Field Station.
September, 23rd -24th – tour of the Tobolsk Kremlin, the ancient capital of Siberia (Tobolsk, Russia)
Fee
The organizing fee is 2500 rubles for Master and PhD students and 5000 rubles for Postdocs and Junior Professors
Fee covers accommodation, food, and shuttle bus transportation
Living Conditions
The participants will stay in comfortable wooden cottage houses in shared rooms of two or three people. The restaurant will provide three meals a day. Likewise, a free shuttle bus to and from the field station is available several times a day upon a fixed schedule.
Supported by RFBR:
grant No. 17-34-10270 мол_г