"Siberian Western" is to teach modern approaches to conducting research
16.09.2016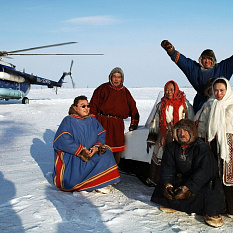 Summer school in anthropology "Siberian Western" – kicks off at Tyumen State University today. The School's participants are three dozen young scientists, graduate students, undergraduates, specializing in the field of anthropology, ethnology, sociology, history and geography and northern Siberia – all of them were sel ected on the competitive basis. Among them, there are representatives of the Moscow State University, Research University "Higher School of Economics", Ural Branch of the Russian Academy of Sciences, Koblenz-Landau University (Landau, Germany) and other authoritative Russian and foreign universities and research centers (with their geography spanning from St. Petersburg to Vladivostok).
The main goal of the School will be that of teaching its participants the anthropological approach to the study of Siberia and the North, and the modern concepts of anthropology, as well as stimulating the setting up of inter-university research groups.
The School's program encompasses a wide range of academic lectures, seminars, round tables, excursions, including trips to Tobolsk Kremlin and other historical paces of the first Siberian capital and the first Siberian city of Tyumen.
The teachers are a large group of scientists fr om the European University of St. Petersburg, representatives of the Institute of History and Political Science and the Laboratory of Historical Geography and Regional studies of Tyumen State University, Institute of Northern Development Problems of the Siberian Branch of RAS.