UT Summer School
PUBLIC DIPLOMACY: REACHING OUT TO SIBERIA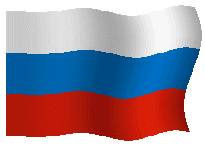 The school is dedicated to the public diplomacy of Germany and the Visegrad countries (Poland, Czech Republic, Hungary, Slovakia), and China in relation to Russia in 2000.
In particular, the regional dimension of public diplomacy and the specifics of the implementation of educational and cultural projects in regional universities will be considered.
Language requirements: English (pre-intermediate).
APPLICATION
DEADLINE
15 September 2018
DURATION
September 24 –
September 30, 2018
PARTICIPANTS
Undergraduate and master students of social sciences and humanities interested in the Russian language, culture and politics, history, economy, anthropology